1549. A cane stripper from 1867, for stripping and cutting sorghum and other sugar cane, patent number
61,940
: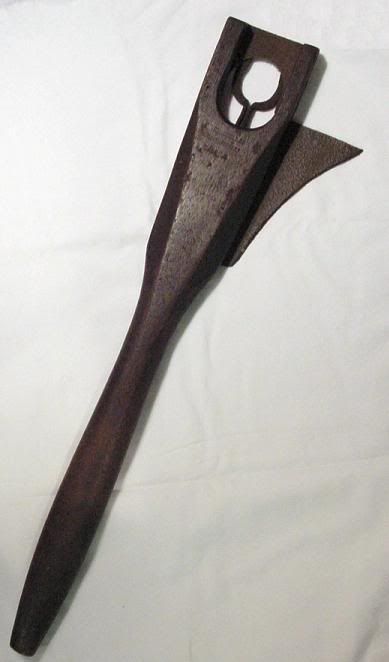 Thanks to Ron White, Chairman of the Mid-West Tool Collectors "What's It?" Committee for the patent information.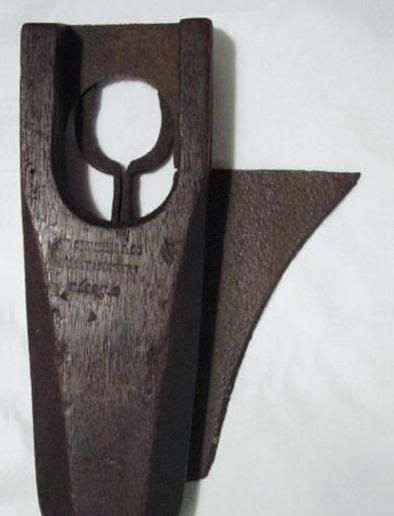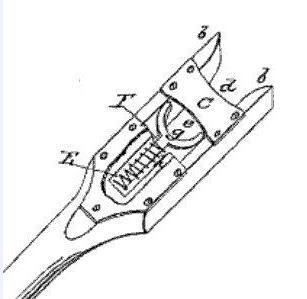 1550. This was marked "wire braider", used to wrap wire around a core: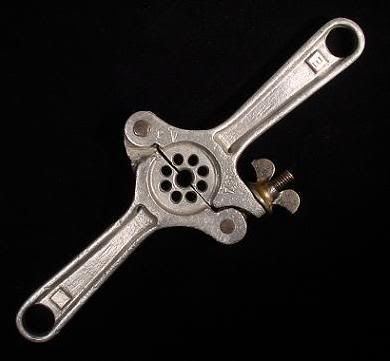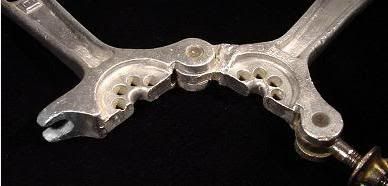 1551. Test drums for ophthalmic scalpels, still in use by eye doctors around 1965. Made by stretching a piece of kidskin taut on a drum, the scalpel was sharp enough if it cut the fibers under its own weight. This was from before the days of single-use surgical instruments; the scalpels were sharpened and sterilized before procedures.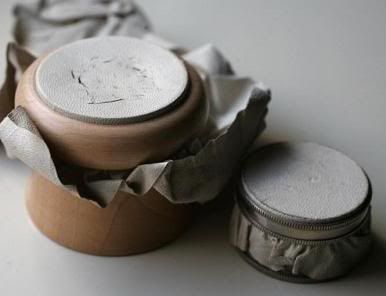 Submitted by a visitor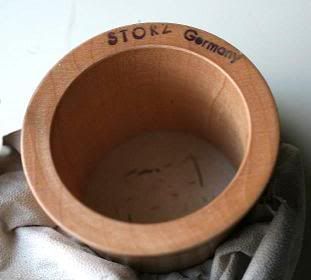 1552. A
Golden cane mill
, the one in these photos is being used to make sorghum molasses: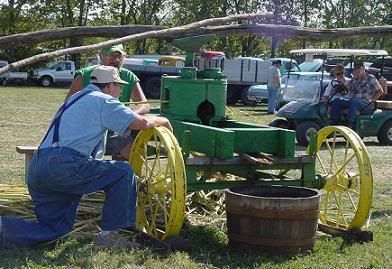 Larger image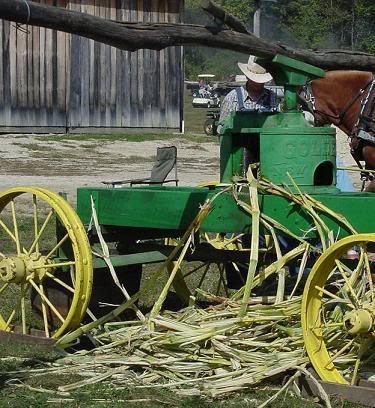 Larger image
1553. A
Futaba FP-T 2F
Tamiya 2 channel radio control, not sure if it's for a plane, boat, or car: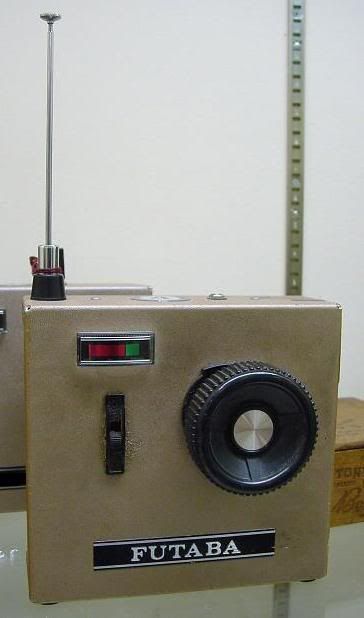 1554. A pedometer for use by a golfer: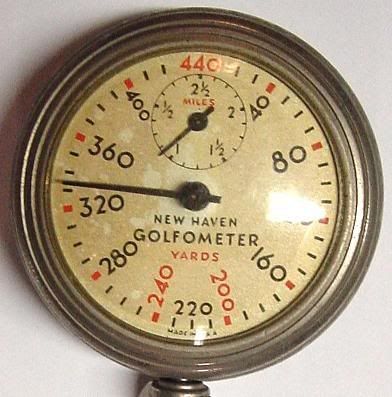 To submit photos, send them to the address in my
profile
.
Last week's set is seen below,
click here
to view the entire post.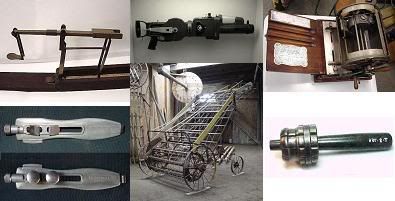 More discussion and comments on these photos can be found at the newsgroup
rec.puzzles
.
Glenwood Gardens Park